Hello everybody,
I was so proud of the work that you showed me yesterday on Tapestry, thank you for that 😀 And thank you to those of who who are taking part in these tasks.
In English today, you are going to move on to writing a plan for your story. Yesterday, you decided which animal your character would live upon, now today you can use the video 'Adrift' to help you plan you story's beginning, middle and end. Below, I have uploaded my plan for you, and you can write yours similar to mine, or change as many aspects as you would like. For example, you may decided that upon your animal, you live in a tent rather than a house. https://www.literacyshed.com/adrift.html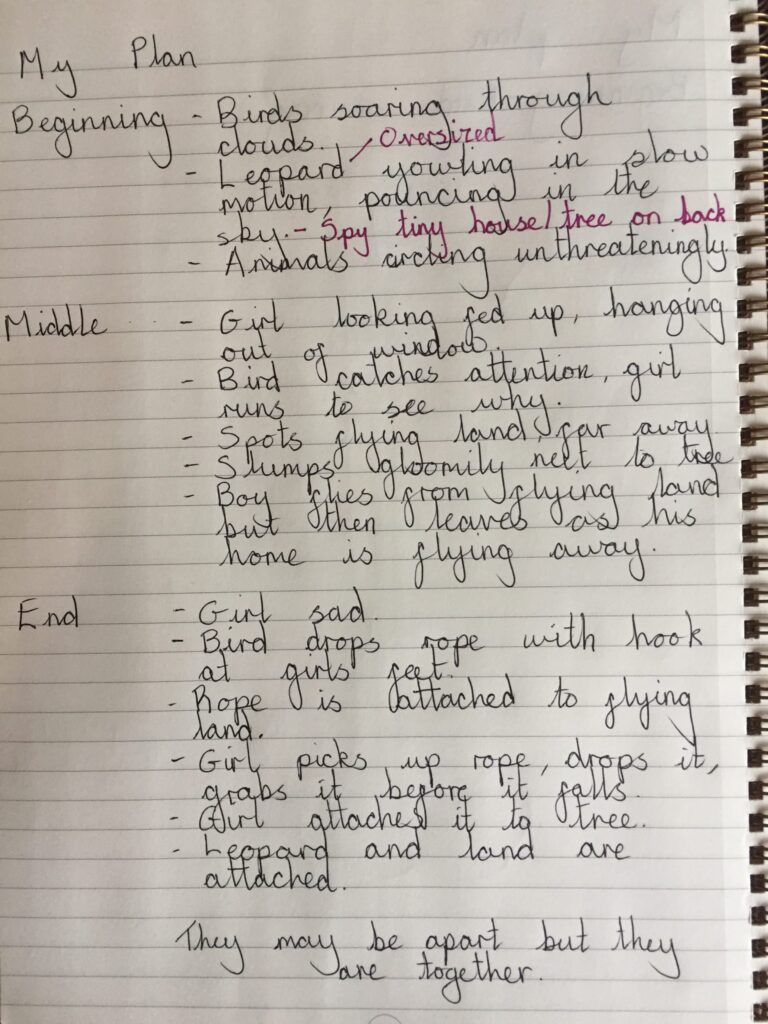 In maths, yesterday you gathered 15 objects, in order to help you test the memory of your family. Today, you are going to create a table to record your results. The table should have space for each member of your family, and for each of their results after 10 seconds, 20 seconds and 20 seconds. I have created an example for you. You can use the same table, but change the names to match who lives at home with you.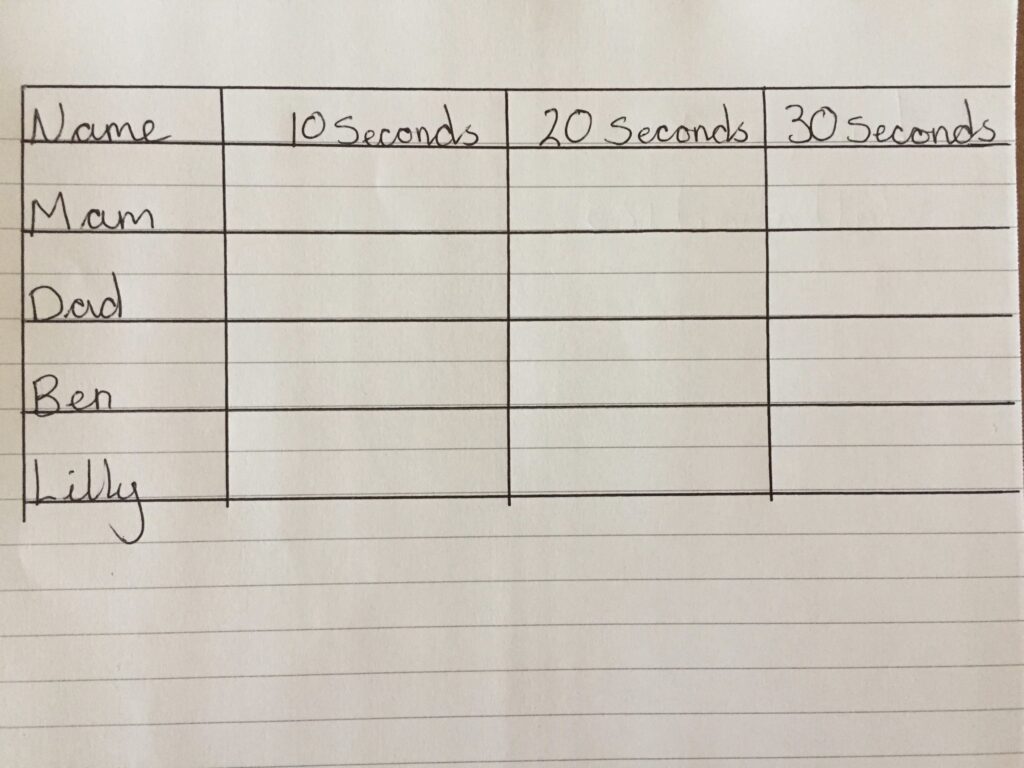 In art, you have already drawn a picture of your chosen animal, and you have watched the video of 'Austin's Butterfly'. https://www.youtube.com/watch?v=hqh1MRWZjms
In this video you can see how Austin manages to improve his picture everyday, until he has a fantastic, finished result. Today, I would like you to show your picture to an adult at home. Ask them to choose one specific area that you could improve on, and ask them to give you clear advice of how to improve it. You may need to show them the original picture also, so they can compare yours with it. After being given the specific advice, I would like you to create another picture of the same animal, and compare the improvement with yesterday's version. Feel free to upload both comparison pictures on Tapestry, or send them in via email, so that I can begin to see your progress 😀
Have a fantastic day all,
Mrs Taylor