The teaching of history at Sleights is underpinned by the ongoing development and acquisition of knowledge and skills. This development and acquisition occurs as a result of our own school's curriculum sequence and progression, which maps out the core knowledge and skills children need to be highly effective historians.
At Sleights, children learn historical skills and about the past by investigating periods of time. In Early Years, children gain a firm understanding about the past and present, before developing historical knowledge and understanding across Key Stage One. During this time, children explore key figures and events from the past, providing an opportunity to deepen understanding and develop knowledge gained in the Early Years. During their time in Key Stage Two, children develop a secure understanding of chronology, as they approach a new time period each term, starting with the Stone Age in Year 3, through to the modern day at the end of Year 6. Throughout their time at Sleights, children develop the skills and knowledge needed to make comparison, comment and question.
Our full History policy can be downloaded here: History Policy
History at Sleights involves:
| | | | | | | |
| --- | --- | --- | --- | --- | --- | --- |
| Dedicated curriculum time focused on the teaching of history across the full school. | | Sequenced learning experiences, which build on prior knowledge and understanding. | | Developing a secure knowledge and understanding of the past and chronology (substantive knowledge) | | Acquisition of skills and knowledge about how historians investigate the past (disciplinary knowledge) |
Statement of History Intent:
The children at Sleights will be provided with a History curriculum offer designed to:
identify crucial learning, which is placed in context and connected to other knowledge.
gain a secure understanding of local, national and international history.
build on and develop historical knowledge and skills in a well sequenced and structured progression across their time at Sleights.
support children's acquisition and progressive understanding of substantive and disciplinary knowledge.
gain an understanding of a wide range of key events and people from the past.
use a wide range of methods of historical enquiry, including the use of evidence and interpretation.
support children to gain an understanding of historical perspectives and varying contexts.
enable children to understand a range of historical concepts and vocabulary which can be used widely across the planned curriculum and beyond.
Statement of History Implementation:
Our approach:
History is implemented at Sleights through:
timetabled, high-quality lessons, which enable children with the time and opportunities to develop their historical understanding and skills over time.
the use of a progressive long term plan, which is organised chronologically, so that children can build an increasing knowledge base of the past and make comparisons between individuals and events from history.
identified opportunities for developing explicit historical knowledge and skills.
explicit and ongoing opportunities for low stakes assessment, to identify that children know more and remember more.
Learning in history is recorded in a variety of ways. Children enjoy a range of practical activities to support their understanding of historical periods of time and concepts. Children's work for history is recorded in their individual learning journeys, which illustrates their time across Sleights.
What will children learn?
History at Sleights focuses on the acquisition of new knowledge and building on prior learning relating to:
knowledge about the past (described as substantive and chronological knowledge).
knowledge about how historians investigate the past, and how they construct historical claims, arguments and accounts (described as disciplinary knowledge).
In addition to mapping out the topics and historical periods to be taught at Sleights, our school's long term plans and knowledge organisers also identify the substantive and chronological knowledge (sometimes referred to as 'sticky learning') taught across school from Key Stage One to the end of Key Stage Two. This knowledge and content is organised and sequenced, so that children gain new knowledge and build on prior learning over time.
Plans, including knowledge organisers, support children in building a mental timeline of chronology. Units are planned in time order, so that children build up an increasing picture and understanding of history, including how life has changed, key figures, events and achievements. Each period of time (unit) is designed to be taught across a full term.
Long Term Planning
Units are taught across a full term, on a Year A and B cycle.
Year A (2022)
| | | | |
| --- | --- | --- | --- |
| | Autumn | Spring | Summer |
| Key Stage One | Then and Now | Kings and Queens | Explorers and their Journeys |
| Lower Key Stage Two | What was local life like in the past? | The Roman Empire | Vikings and Anglo-Saxons |
| Upper Key Stage Two | Black History | Crime and Punishment | The rise and fall of the Kingdom of Benin |
Year B (2023)
| | | | |
| --- | --- | --- | --- |
| | Autumn | Spring | Summer |
| Key Stage One | All About Me | Inspired by Invention | Digs, Dinosaurs and Discoveries |
| Lower Key Stage Two | Changes in Britain from the Iron Age to Stone Age | Ancient Egypt | Ancient Greece |
| Upper Key Stage Two | Tudors (Year 5) / Roman Empire (Year 6) | Victorians | The Impact of World War |
Key aspects of our knowledge organisers
All knowledge organisers identify:
from previous learning, what children should already know.
where, in a timeline, the historical period fits, so that children are supported to build a historical timeline.
a brief summary about the period of history, including key events and achievements.
explicit historical skills which will be developed during the unit.
a timeline of key events from the time period.
key vocabulary related to the period.
the 'ten to take away'. These are the identified pieces of core substantive and chronological knowledge that has been identified. The children make links across the ten pieces of connected information, building on and developing knowledge over the full unit of work. These links identify historical concepts, including invasion, trade, monarchy and empires (referred to as 'abstract terms' in the National Curriculum).
opportunities for historical enquiry, through ten to take away, where questions are posed and children are supported to develop a full understanding and response.
The use of texts
High quality texts are used to support curriculum delivery. Alongside carefully planned progression of knowledge and content, a book spine reading list has also been curated for the Sleights' history curriculum. This includes a range of texts used across the Early Years Foundation Stage to instil and support a secure understanding of past and present. In addition, across school, each identified planning unit, identified on the long term plan, has an identified book list which is used to support the teaching and learning of this time period, or idea.
Statement of History Impact: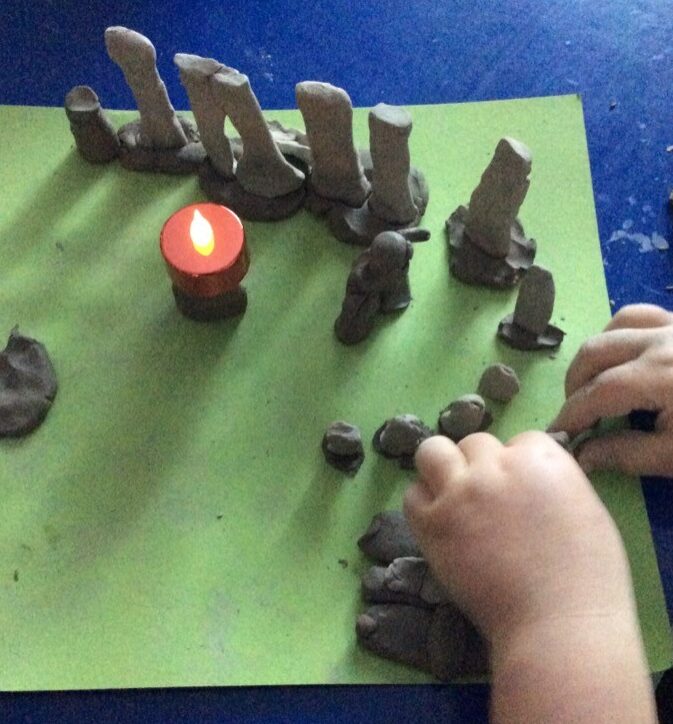 Assessment for learning is fundamental to raising standards and enabling children to reach their potential. Assessment in history takes place during and after each taught session, using a range of strategies such as marking and feedback, verbal discussions with children and response time.
In addition, children complete regular 'low stakes' assessments, to provide an ongoing overview of the impact of history teaching. At the beginning of each new topic of work, children complete a short assessment to identify prior substantive knowledge. This information is used to inform teaching and learning activities during the unit.
At the end and throughout the taught unit, the questions are revisited in order to provide children with a variety of retrieval opportunities. These opportunities are used as assessments for the impact of teaching and how effectively children have remembered taught substantive knowledge.