Children at Sleights enjoy being given opportunities to write and develop their own writer's toolkit of transferable skills. Our approach focuses on understanding genre, audience and purpose and adapting our writing style based on this information. We enjoy developing extended pieces of writing over time and celebrating our creations with others.
Our whole school focuses on the same writing focus across the school, enabling collaborative working approaches for both staff and children.
The process of writing is developed in the classroom over time as a working wall. This wall acts a learning resource that children can access independently. In addition, the resource is used to celebrate and showcase good examples for children to work towards and understand.
The curriculum leader for writing is: Mrs Hann
Writing at Sleights involves:
| | | | | | | |
| --- | --- | --- | --- | --- | --- | --- |
| Purposeful and real life opportunities for writing, focused on meeting the demands of at least age related expectations. | | Precise identification of individual objectives and skills to be taught in focus texts. These are taught to be transferable. | | The opportunity to celebrate writing as a process and outcome. The journey of writing is valued equally to a final piece. | | Inspiring the children to want to write, through engagement with immersion tasks and high quality models and examples. |
Statement of Writing Intent
The children at Sleights will be provided with a writing curriculum offer designed to:
Create purposeful opportunities for writing.
Establish skill specific progression across a unit of writing, focused on the Expected and Greater Depth age related expectations for each year group.
Build and develop new skills that form a child's writing toolkit. These skills will be transferable to other texts types.
Celebrate the writing of all children.
Provide opportunities to write across the curriculum.
Enable children opportunities to see good examples of writing and use these as models to inform their own constructions.
Equip and support all staff to become expert teachers of writing.
Statement of Writing Implementation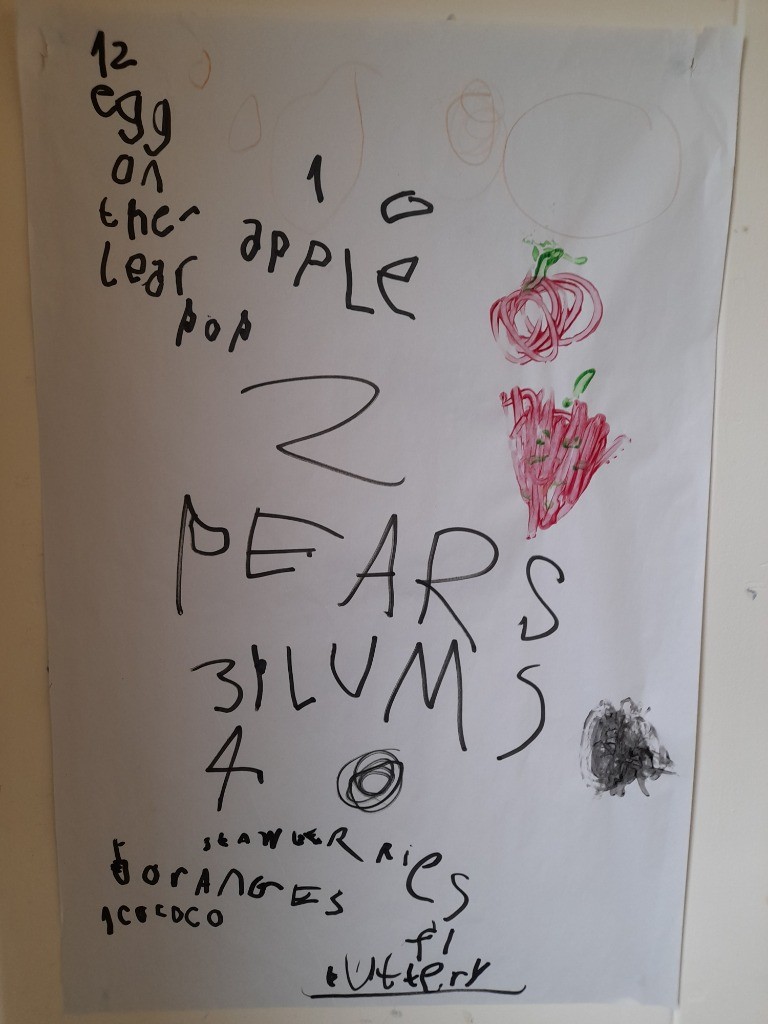 Our school vision encompasses working together and this is a key strategy for our implementation of writing. At Sleights, we implement our writing curriculum through:
Collaborative approaches, as all children work on the same focus genre across the school.
The use of consistent strategies, such as story maps, to support children in their writing planning and editing.
A clear structure of writing, involving studying a good example, unpicking and exploring key features, drafting and editing and finally, celebrating (publishing).
Extending writing opportunities across the full curriculum.
List writing in Explorers (Pre-School) linked to the Very Hungry Caterpillar
Our approach
At Sleights, we believe that the best way to write is from experience. With this in mind, we give children lots of opportunities to write using information and experiences they have gained. It is vital that children have a reason to write, so this is something firmly established at the planning stage. When celebrating children's work, it is vital that work is published and shared. Along the writing journey, children will take part in activities to help them develop, improve and edit their own writing through a carefully planned teaching sequence.
Statement of Writing Impact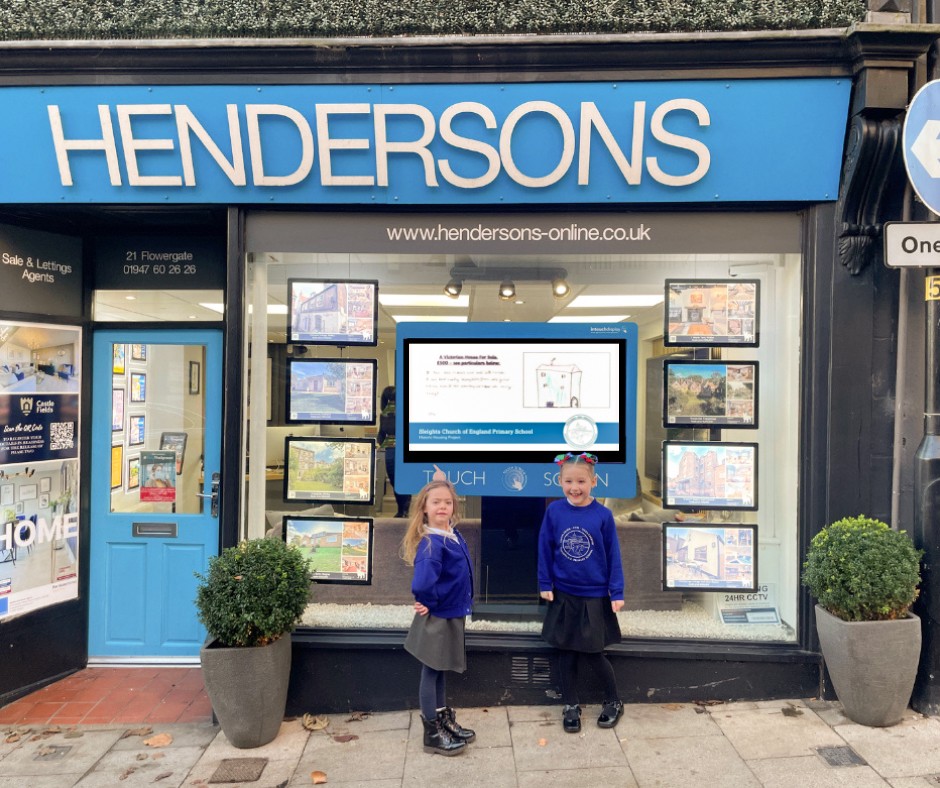 Writing permeates everything we do at Sleights. Therefore, the impact of this work is evident across the curriculum. Children's high quality, published work is displayed around school and used for real purpose. This could include publishing to an audience outside of school (newspaper articles) writing to impact change (letters) or texts to entertain (stories, shared around school).
In recent months, children have enjoyed seeing their writing celebrated in school and the local area, including ice cream designs, which were then made by the local dairy farm for the school to enjoy and real life housing particulars in one of the town's estate agencies.
Children's writing is everywhere at Sleights!
The work of children at Sleights was shared on the touchscreen display board at Hendersons Estate Agency. This work was linked to out history work linked to houses from the past.
Key documents
Click the links below to open key documents related to Writing at Sleights. All documents are PDF format.
| | | |
| --- | --- | --- |
| What is the document? | Click here to download | Why is it important? |
| Writing Policy | Writing Policy and Procedure | Our policy outlines our approach and teaching sequence in writing, including details about our school's intent, implementation and impact. |