Good morning, Discoverers,
How are you all this morning?
In English today, you will begin to fill in the information on your report layout, which you created yesterday.
I have uploaded many sections of information, which you studied last week. These can be summarised into your own words, and written underneath the subheadings that you created yesterday.
You will continue to fill in the information boxes tomorrow, so take your time with them.
In maths today, you are going to move on to looking at four sided shapes, named quadrilaterals.
Here is a video to introduce you to the names of the different four-sided shapes: https://www.youtube.com/watch?v=yiREqzDsMP8
Then, try to answer today's questions.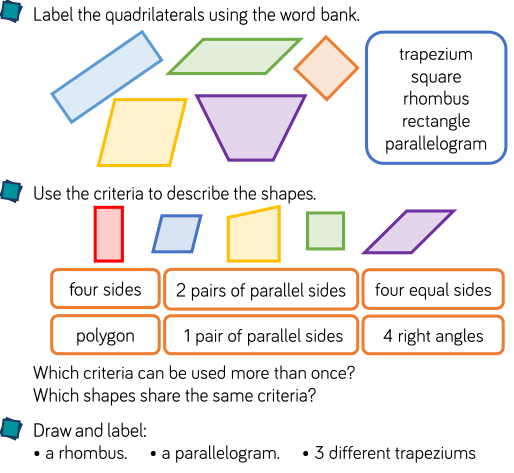 For our additional subject, we have been looking at art.
However, for the rest of the week, we are going to begin to practise for our sports day which is fast approaching.
An observation will be added to Tapestry and on our school website, on Friday. This will contain instructions and videos of the activities, which you can take part in at home.
We will be taking part in the same activities at school 😀
Can you think of the activities which usually happen on sports day?
Today, we will increase our fitness levels in preparation.
I would like you to complete a Joe Wicks PE session.
Watch the video, and follow along: https://www.youtube.com/watch?v=EHGi-_4jAIk
Have a great day everybody,
Mrs Taylor