Good morning Discoverers,
Today in English, you are going to write your own poem, based on a poem called 'Jump or Jiggle' by Evelyn Beyer. You can use the rhyming words that you found earlier in the week, and your silly sentences from yesterday if you like, or you can start a complete fresh.
The poem is made up of seven verses, and each verse only has two lines. Both of the words at the end of each line, in each verse, rhyme. Try to follow the same structure.
You could stick to writing about animals, or choose something different.
Have fun 😀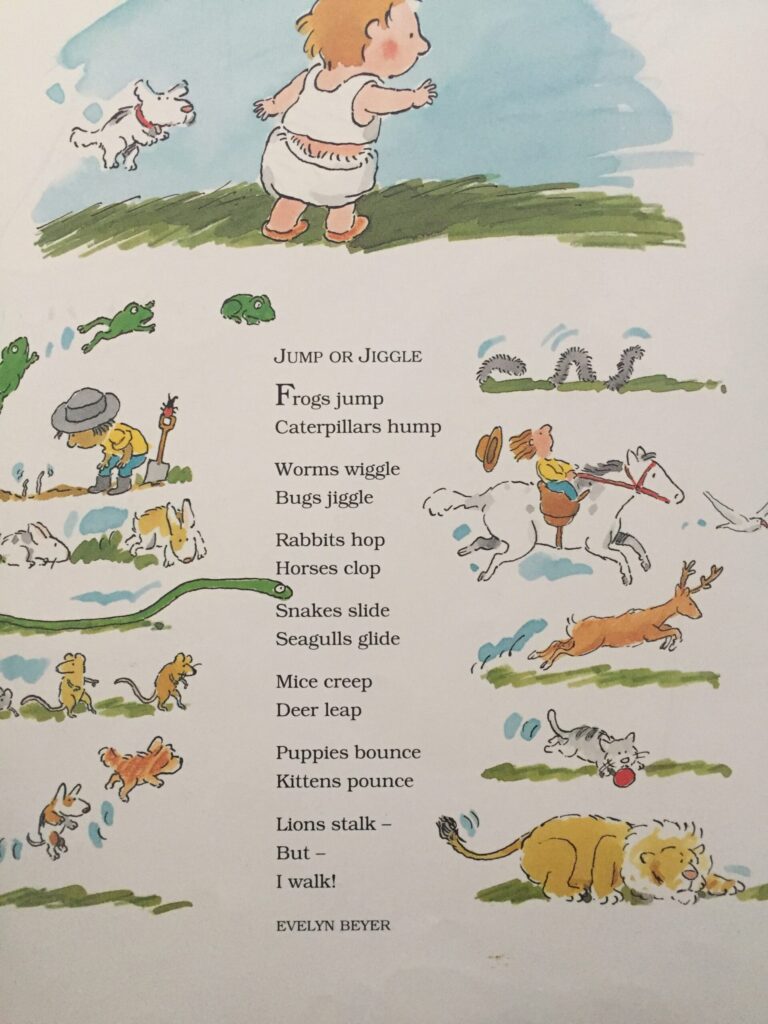 We are continuing with a similar theme to yesterday, in maths today. We are going to be adding mixed number fractions this time.
Firstly, you add the whole numbers, and then you add the fractions as you normally would.
If you find that you can make another whole, from your fraction, you can covert this like you did yesterday.
See my example for number six, which shows you how to do this.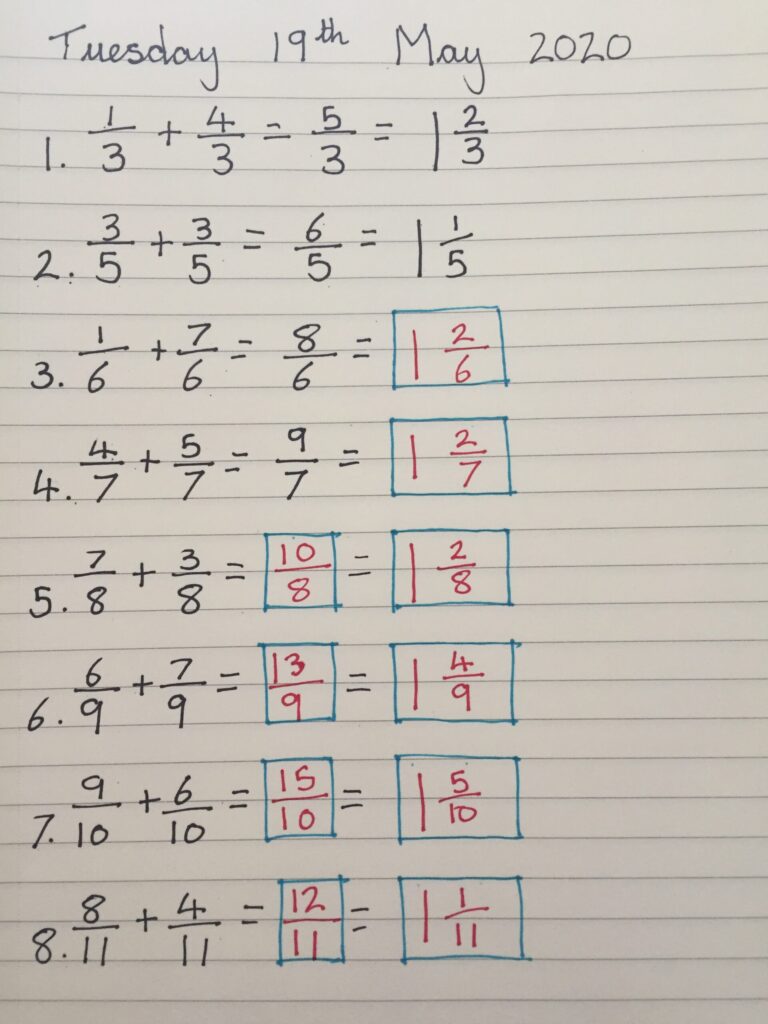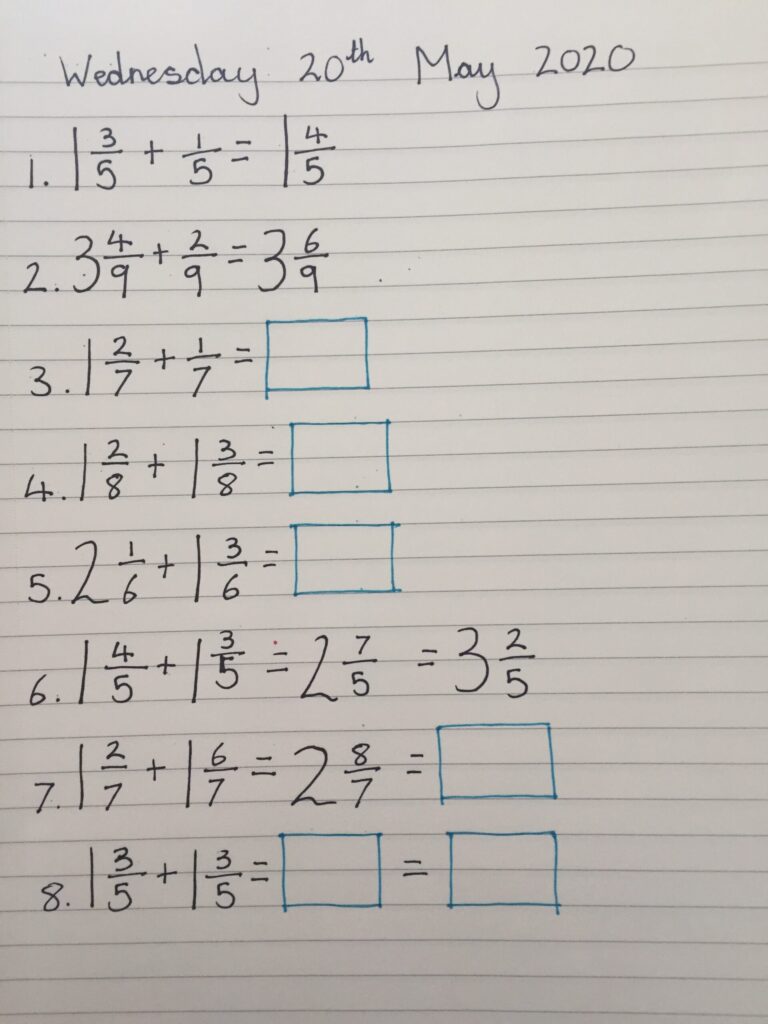 In French today, I would like you to create a poster.
Your poster should include the French months January – June/ Janvier – Juin.
To help us remember the months in French, it may help to include a picture for each month. For example, drawing a snowman for January/ Janvier because it usually snows.
We will create another poster tomorrow for the months July – December, so you can choose today to leave space on one poster for all twelve months, or do two separate ones, with six on each.
Have a great day Discoverers,
Mrs Taylor