Good morning, Discoverers,
How are you feeling after your PE session yesterday? Are you aching?
Hopefully you are feeling ready to practise more PE today ?
In English, you are going to finish writing your information paragraphs, which you started yesterday.
Summarise the paragraphs into your own words, and capture the main points.
Then, draw and colour some relevant pictures, in the spaces you drew on Monday.
As tomorrow will be sports day, there won't be an English task put on here for you.
Feel free to send me your finished reports. I'm excited to see what you have created 😀
In maths today, you are continuing to learn about four-sided shapes: quadrilaterals.
I would like you to complete the table, drawing or writing the name of the quadrilateral which fits into each box.
You only need to draw one shape in each section, and try not to be tricked, there may be one box in which no quadrilateral can fit.
Good luck ?
In PE today, I would like you to prepare a practise sports day for you and your family.
This will get you warmed up, ready for the virtual sports day which the year six children have prepared for you tomorrow.
Use any activities you like, you may invent some new ones of your own, and most importantly, have fun!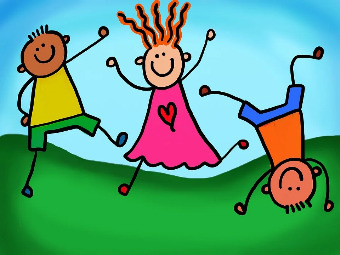 Remember, year 6's will put on their sports day post for tomorrow,
I hope you have so much fun! Send me lots of pictures if you can 😀
Mrs Taylor