Good Morning Leaders
Yet another lovely day yesterday – I hope you managed to enjoy the sunshine as well as getting back into doing some of the activities set yesterday. Well done everyone. I really like how some of you are now using Tapestry as a dialogue for your learning – you are truly empowered, it's awesome.?
Graphic Novel Plan – English
Today we are going to plan our graphic novel. Remember that you are going to need to be able to tell the story, including emotion, in pictures with very little, if any, text. It might be a good idea to start with quite a simple theme – you can always add more on at the end.
You can use your preferred method of story planning for this task.
Function Machines – Maths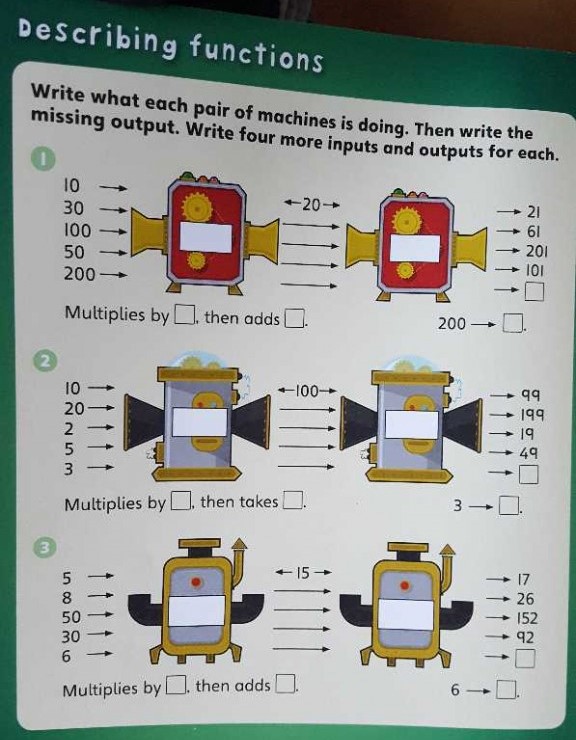 Have a look at the function machines. Find out what happens to the number through the first machine and then what happens through the second to get to the final number.
Animal Adaptations – Science
Today, we are going to explore how animals adapt to their surroundings. We will look at how animals change their environment if they cannot adapt. In our investigation we will look at the effect of insulation on temperature.
You will need: an empty cereal box, a thermometer (either a medical or a kitchen thermometer), a plastic clear cup, some cotton wool or other types of material like paper or old clothes and some water.
Watch the video below. Remember you can watch it multiple times if needed or save the activity until you have the resources required.