It has been an exciting week for Sleights this week, as we found out that Sleights is to get a new school building. This created a real buzz in Learners Class, prompting discussions of what the new building would be like and things we might like in our new playground. We are so excited to be involved in this new, exciting project!
This week in the classroom (and outdoors), Learners have worked their socks off! We have been using alliteration to help us decide on the headlines for our newspaper report, We have gathered all our information in preparation to begin writing our reports next week and we are now bursting with ideas!
To launch our new history unit Kings and Queens, we have been thinking about the word Monarch. Learners could confidently name our King and knew that he had recently come to the throne. We had discussions about the line of succession and how it was decided who became King or Queen next. Learners were very enthusiastic and can't wait to find out more about the Royal family. To embed our learning, we made and decorated our own crowns.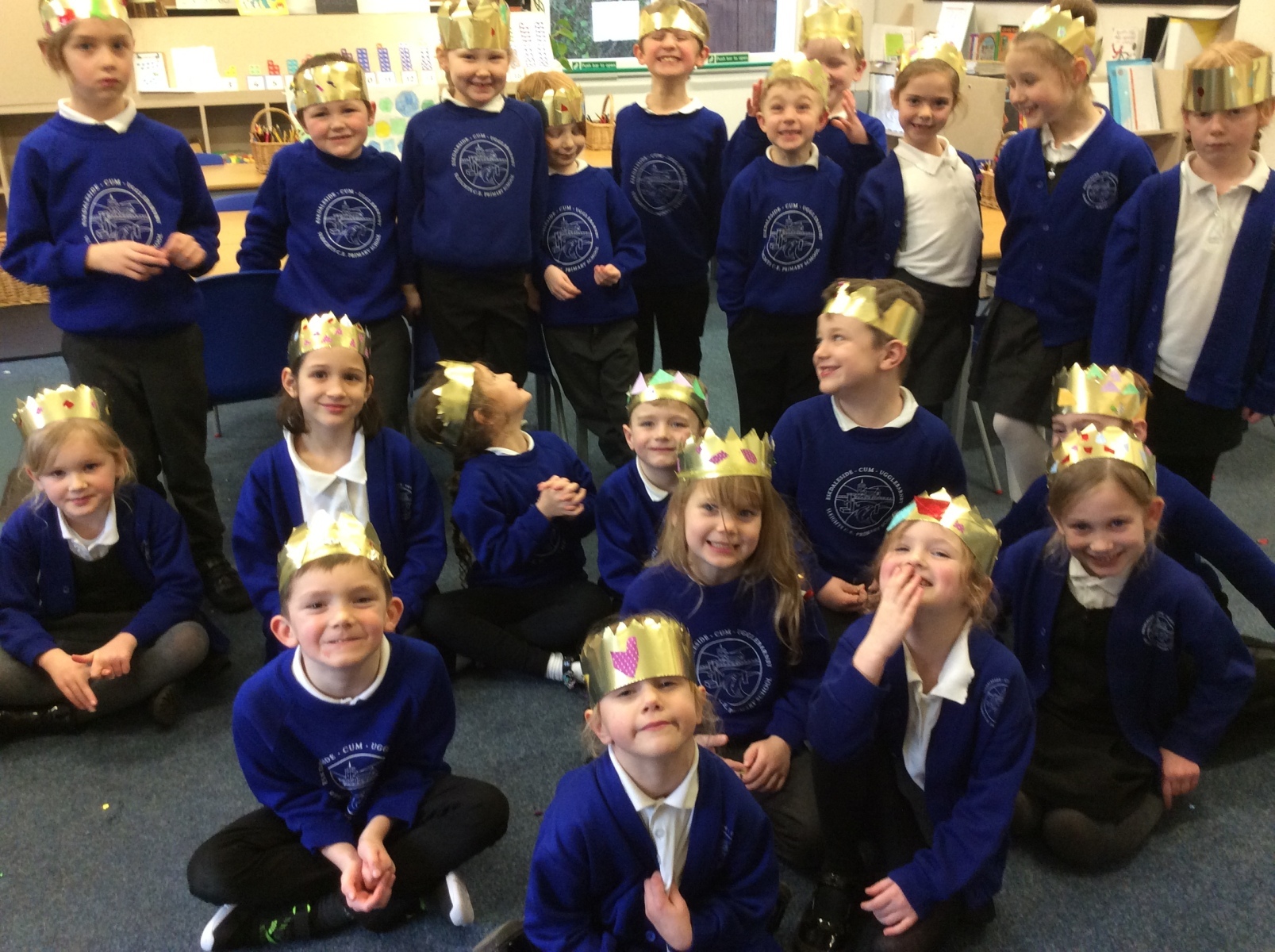 On Friday we braved the weather and visited the forest. Our focus was science based, our current topic being 'Living Things and their Habitat'. Our aim was to spot deciduous trees and evergreen trees. We decided that January was the perfect month to do this, as the trees were easily identifiable. We really enjoyed the freshness of learning outdoors, some found bugs and creepy crawlies, which will aid our discussions next week around things that are alive or not alive.
There is a real excitement for learning in Learners Class!