The sunshine continues to shine – remember your sun cream if you are going outside. ?
As things begin to get busier, it is important to keep taking some time to do lovely things with our families, noticing the new flowers, the changes in our environment and the wildlife that has come out of hiding before it disappears back to somewhere away from the hustle and bustle of humans.
On your walk today, see if you can spot anything different that you may not have spotted before.
Rain Before Rainbows – English
We have looked at both the illustrations and characters from the story.
For the next two days, we are going to use the information we have found to create our own image and piece of writing.
Think of a situation or emotion that you would like to portray. Today, you are going to do an illustration of that and, if you upload a copy of this, I will try and guess the scenario you are trying to portray.
Tomorrow, we will complete the piece of writing to go with it.
Graphs – Maths
Today, we will be looking at a line graph. Remember how this is different to a bar graph and what the line represents.
What types of information will be represented in a line graph rather than a bar graph?
Have a look at the line graph and have a go at answering the questions.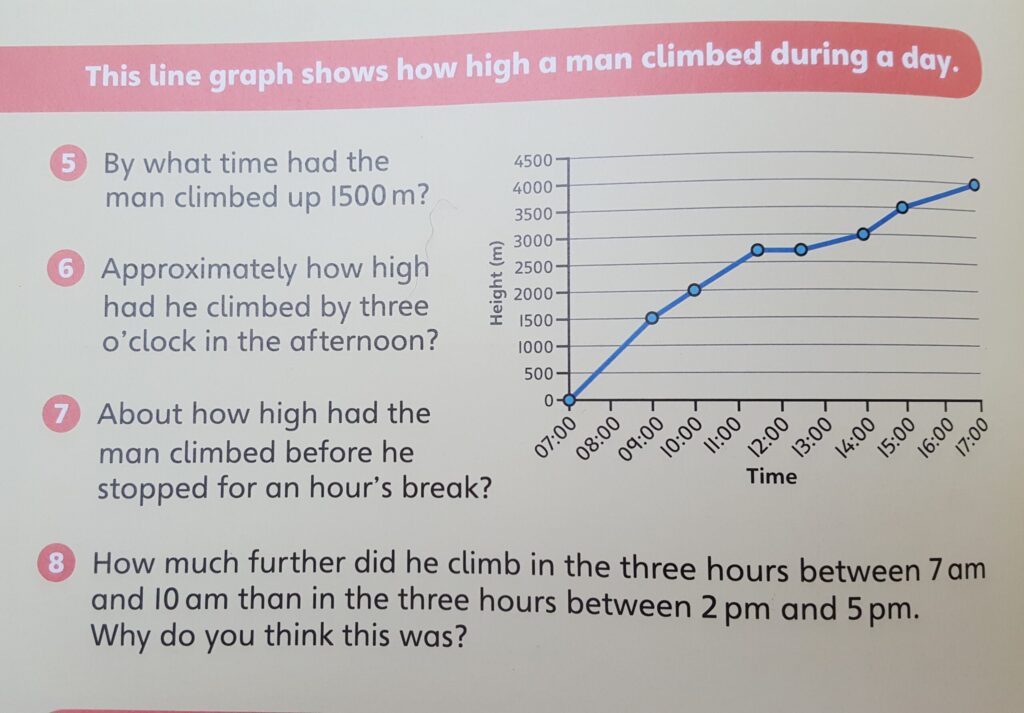 Inheritance – Science
We have looked at different animals and yesterday, we looked at the fox, one of the characters from our book. Today, we are going to explore inheritance and how animals pass on their features to their offspring.
You will need the following items for the practical investigation in this lesson :
glue, string and a variety of materials you can find around the house like a paper plate, cardboard, foil, brown paper, baking paper.
Follow the link and choose the video 'Inheritance' – remember you can watch this as many times as you need to.
https://home.empiribox.com/lessons/living-things-evolution/