Good morning Leaders,
Over the weeks we have been in lockdown, I think everyone has had time to think about lots of things and many of you have tried to learn a new skill. It's often a time that we remember things that we miss, things we had forgotten as well as things we want to try.
It's important to also realise all the things you have done (which you might not have done) because you have been limited to where you have been allowed to go. Our beautiful text this week makes us think about all the good things around us on a daily basis, some of which we might normally overlook.
During our Wellness Wednesday activity I'd like us all to think about all the positive things that the last few weeks have brought – remember, everyone in your family might have something different. ?‍?‍?
English – Rain Before Rainbows
Figurative Language
Figurative language allows the writer to appeal to the reader's senses, imagination and sense of humour. It paints a picture in the reader's mind to better describe parts of their story to make it more interesting to read.
There are many different forms of figurative language. It is a language that is used non-literally to create a special meaning. It often has different meaning or intentions beyond the ways in which the word or phrase is typically used.
Figurative language can appear in multiple forms. These include: simile, metaphor, personification, hyperbole, alliteration, idiom and onomatopoeia.
For some extra help, listen to this song – https://www.youtube.com/watch?v=u-zGjduZE9c
Today, I would like you to write a short description of what each of these words mean and include an example from the text if appropriate.
Maths – Ratio
Today, we are gong to have a look at ratio in some real life contexts.
Have a go at answering the different questions attached.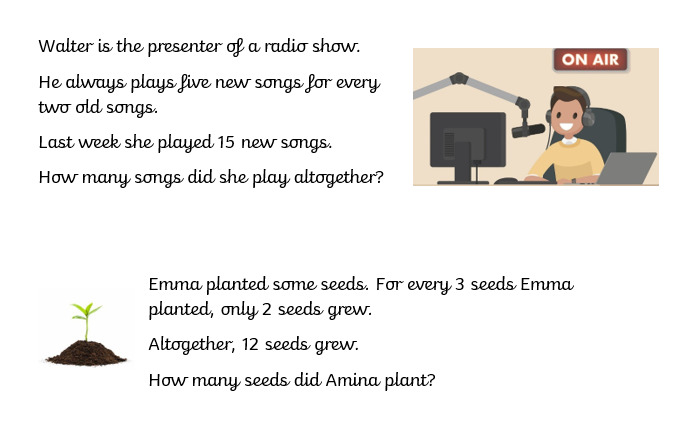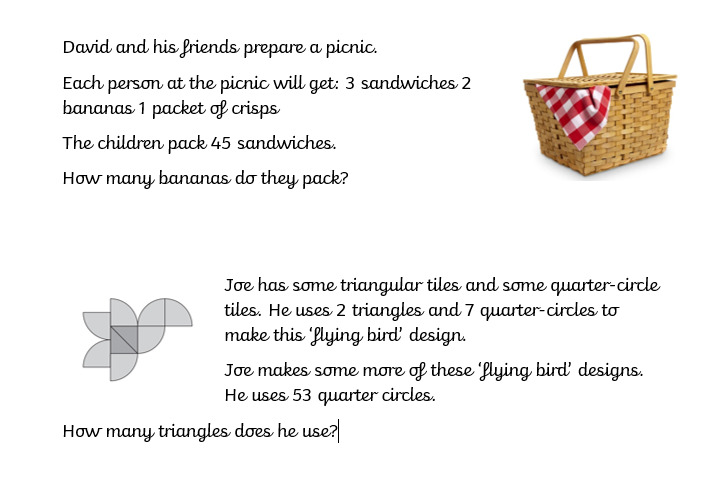 Wellness Wednesday
Today, we are going to give ourselves some time to relax, making slow and measured movements. Everyone in your family can join in if they would like.
You will need a chair for today's session. Ideally a dining chair rather than the sofa but I'm sure you can possible have a go anywhere.