Good Morning Leaders.
I was hoping for sunshine yesterday, but it seemed to spend most of the day hiding behind clouds, I'm keeping my fingers crossed for today.
You may have seen on the news that animals are making their way into places that they wouldn't normally be, the animals in the park and the ducks and ducklings on the road in London. A perfect time to continue are work on habitats. Keep your eyes open on your daily exercise and see what animals you spot as you go.
English
Letters can be fantastic way to record lots from things from events to feelings. With this in mind, I'd like you to choose a friend to write a letter to today.
You might want to tell them about things you have been doing and feeling during lockdown and maybe what you are looking forward to or missing.
If you are writing to someone from the class and would like it sending on to them, upload it and I will do that for you.
Maths
Fraction Puzzles
Using your knowledge of fractions and the digits 1-4 complete the investigation.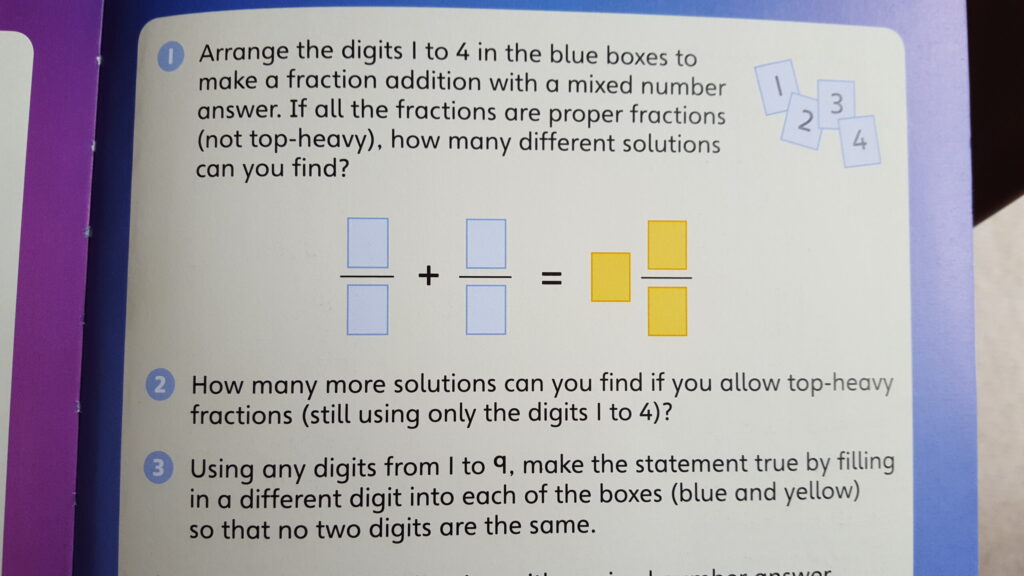 Habitats – Science
How did your micro-organisms grow? Which slice of bread produced the most and why?
We are going to start looking at animals and their habitat so this week we are going to investigate life cycles, something that you will have covered before.
You will need sellotape, scissors, an empty clear 2l bottle, stones or sand, some soil and some leaves or frozen peas.
Watch the video below. Remember you can watch it multiple times if needed or save the activity until you have the resources required.