Good Morning Leaders.
Yippee, what a beautiful day yesterday – fingers crossed for more sunshine today! It should be a good day to spot animals and insects to help with your drawings.
Don't forget to water all those seedlings in such hot weather – watering the pot rather than the plant otherwise you may burn the leaves.
Happy spotting!
English
Writing a letter to yourself!
Sounds like a strange idea but I'd like you to write a letter to yourself talking about what is currently happening. We are then going to bury or hide your letter (like a time capsule) for you to come back to later. You may decide to look back in a year, or when you leave secondary school or even when you leave home – that's a long way away!
Maths
Percentage Puzzles
Using your knowledge of percentages can you solve the riddles?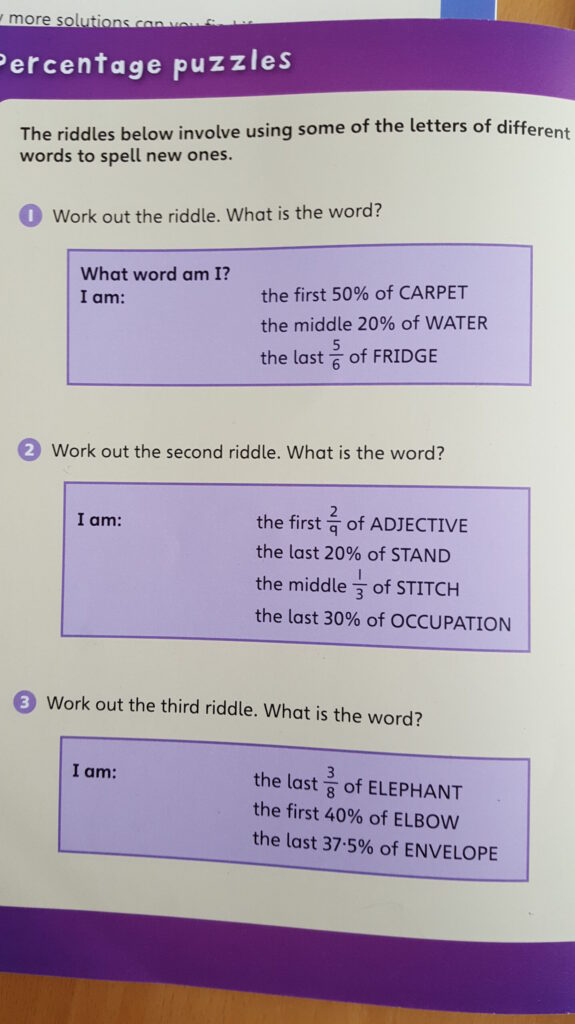 Pencil Drawing – Art
Today, we are going to look at adding colour to our animal.
It is a good idea to build up the colour as you go to get the tones you want. Remember the amount of pressure you put on your colour will often by the darker the colour shows.
If you'd like to, you can once again follow this video showing you a butterfly with colour.