Good Morning everybody,
The beautiful sunshine has been smiling at us this week, and after spending lots of time outdoors, I thought you might like to create a bird feeder. This will give you something wonderful to watch, as you look out of your window, or eat your lunch in the garden.
This bird feeder is very simple to create, and requires few materials. It also allows us to do some recycling: using any plastic bottles that are around the home.
Here is the link to the video, which explains how to make the feeder, and exactly what you need.
I have also included a written document, as you may find this easier to follow.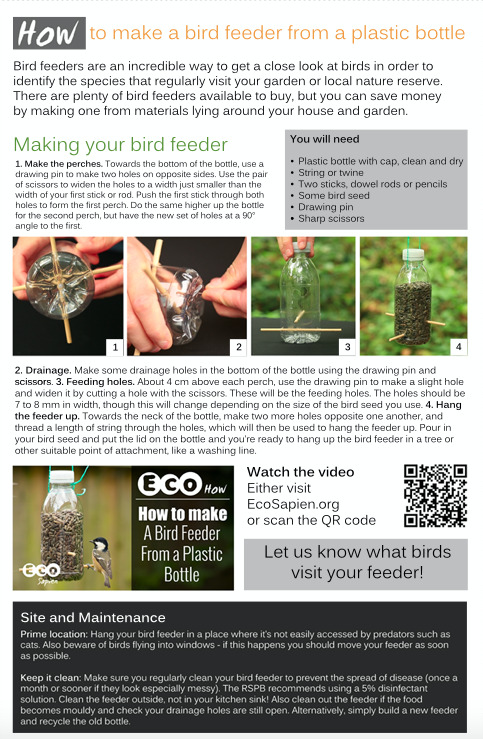 Send us pictures of your bird feeders, and see if you can capture any birds in action.
Have a wonderful day,
Mrs Taylor