Children in Key Stage Two have been working hard to develop their leadership and volunteering skills. Over the last few months, the children have been involved in a number of different activities as part of the Archbishop of York Young Leaders Award. The children have worked hard to produce a guide and summary of the different activities that they have completed and the skills that they have gained from completing the Young Leaders Award.
During the autumn term 2018, we were incredibly proud to learn that the school's Archbishop efforts were celebrated at a national Church of England conference.
What is the Archbishop of York Young Leaders Award?
This award has challenged children in Key Stage 2 to think about how they can put others before themselves. They have questioned their everyday decisions and challenged their way of thinking, focusing on helping others. As part of the award, children participate in activities and events, as well as organising their own. This allows the children to experiment with their thinking and helping them to become independent, kind and caring individuals.
Linking with the older community of Sleights
Children have visited Esk Hall care home, in Sleights, on a regular basis. The children have been helping the residents there to engage in different activities. The children have read poems to them, and shared stories, as well as simply talking to them about their lives and learning more about their experiences. They played games and encouraged the elderly to be pushed out of their comfort zone, playing catch on the lawn and playing Connect 4.
The children were always welcomed with juice and biscuits and have thoroughly enjoyed building these relationships with people whom then usually wouldn't have chance to spend time with. As a result of this time together, the children are learning to consider how their actions affect the lives of others and how simply giving their time can have a positive impact on the world.
Raising money for charity
As part of the young leaders award, children have spent time researching charities and thinking about the different ways in which they can offer their support. The children decided to organise their very own fundraiser and between themselves managed to arrange a school sleepover. They shared a movie, with pizza and popcorn, and then camped out in the school hall, all in order to raise money for Crohn's and Colitis UK. The children raised a whopping £850.00!
Judith Kirk, the Assistant Director for North Yorkshire County Council came to visit Sleights to hear about our fundraising efforts too!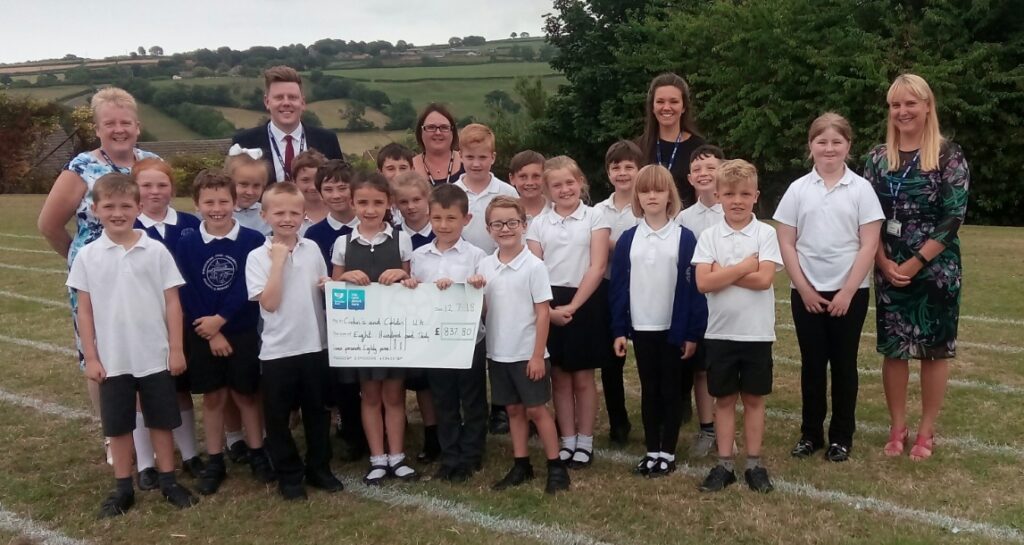 Improving our local environment
As part of the award, the children have learned to take more care of their belongings and surroundings, learning to appreciate all that they have and feel fortunate to live in such a beautiful area. As a result, the children walked around the local community in order to find any areas for improvement. Consequently, they organised a park clean up, where they completed gardening tasks, cleaned the equipment and collected rubbish. The children often bring rubbish into school that they have found on their journey to / from school or the surrounding area.
Taking the project further...
We are excited to be in conversations with a number of groups to develop principles and lessons learnt from our Archbishop of York Young Leader Award further. We are in initial stages with a local housing group to establish links between our youngest children and oldest neighbours, as well as support a community initiative to develop aspects of our village.
Watch this space for more information.